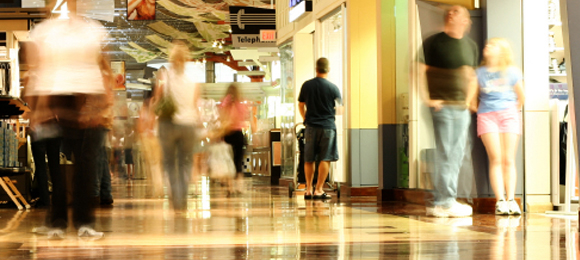 It was never supposed to be this way; the store and the web site were going to ignore each other and customers would trade through one or the other, not both. Yet, here we are within a few short years, recognising that on line retail is already having a profound effect on the store and it's going to go way past Click & Collect.
The high street store of the future will have to keep pace with on line by implementing the latest technologies as a way of enticing consumers back in-store, not just so they buy there and then but so they continue the positive experience they have of the retailer that they have almost certainly started elsewhere, on the retailer's web site or through social media. And the store will have to replicate and complement the value added services available to online customers.
Entrepreneur Theo Paphitis is more than willing to embrace the changing retail dynamic – which he described in a recent interview as the 'fastest in living history' – and is incorporating a great deal of technology for use in his latest venture, a lingerie brand that trades both online and on the high street.
To keep up with the sophisticated online world, the 'Dragon' has implemented a large computer screen featuring the brand's website as its main window display, along with finely tuned video cameras throughout the store that enable him to oversee his operation at all times – to the point where he can read the labels off the clothes and see if they are on the right rack!
With this, and other Business Intelligence technology now available, retail entrepreneurs such as Paphitis can now manage promotions, alter point-of-sale screens, and even change the lighting, all from the luxury of their head office. By being able to respond 'live' to purchasing trends and having the ability to alter promotions during the day, the overall experience becomes much smarter and more customer-oriented.
All of this is vital to ensure consistent footfall in-store as ecommerce becomes increasingly popular and successful. Whilst other drivers can also be advantageous to stores – such as the addition of a click and collect service, for instance – it's the incorporation of online tools into the shop floor environment, allowing for more intuitive and detailed analysis of what the customer is seeking, that will truly make the difference.